Attachment | Jade Indica
Nov 25, 2020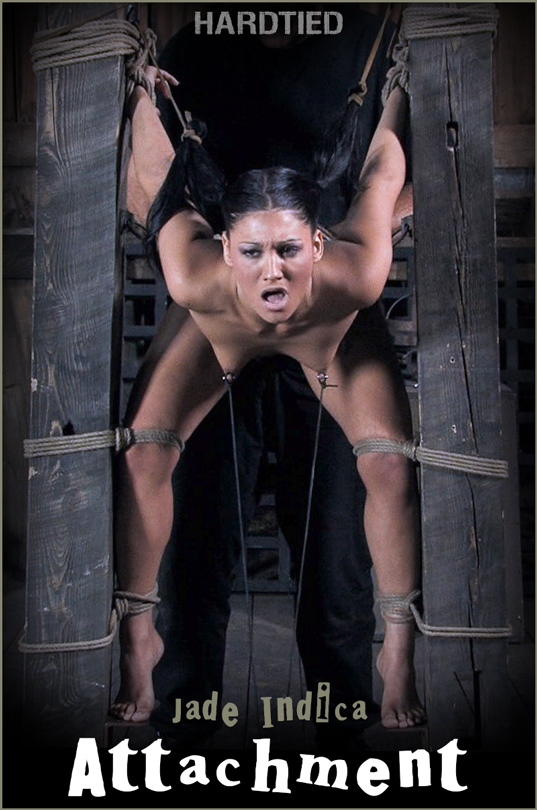 Jade likes to have her control taken away. Her fantasy is that some stranger makes her do things. When he puts cuffs on her wrists and ankles things start to go very wrong. Suddenly there's a dick in her face and she's going to have to suck it.

She's strapped to him. If she wanted to get away she would have to break free from him. His dick is going to go where he wants it to. Jade has no choice.

He walks her out to the barn, but she doesn't get to walk upright. Her legs are hobbled and her hands are taped up. In the barn he locks her down tight to use her however he wants.
Player II | Jade Indica
Sep 9, 2020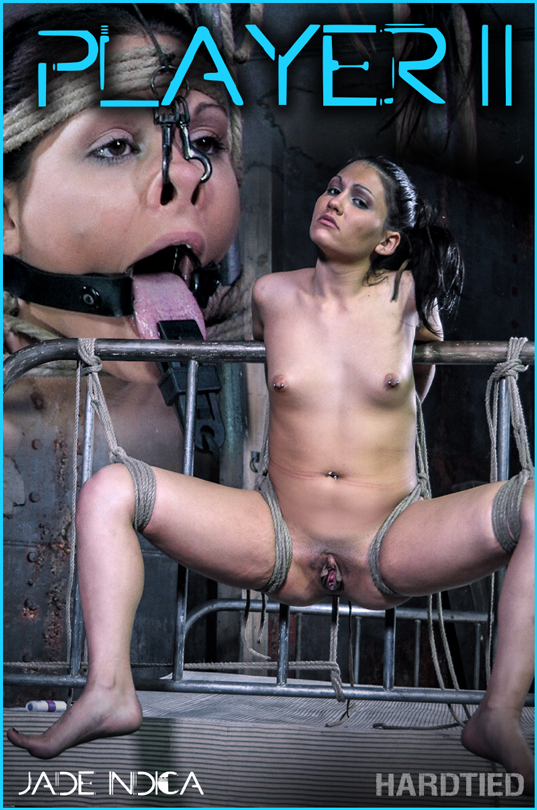 He's still having his fun and Jade is merciless to stop him. Really why would she want to though. She's having just as much fun as he is. Laying on the bed with her arms holding her legs back she's extra exposed.

Her holes are his to use and he does use them. First he plays with her butthole. Then he makes her suck his cock for a bit. Finally he plays with her juicy little cunt. He makes her cum so hard.

They've both had their fun, now it's time for more suffering. It comes it twisted ways though. Whips, clamps, nose hooks, and more. Jade is completely at his mercy and he uses it to get her.
Player | Jade Indica
Sep 2, 2020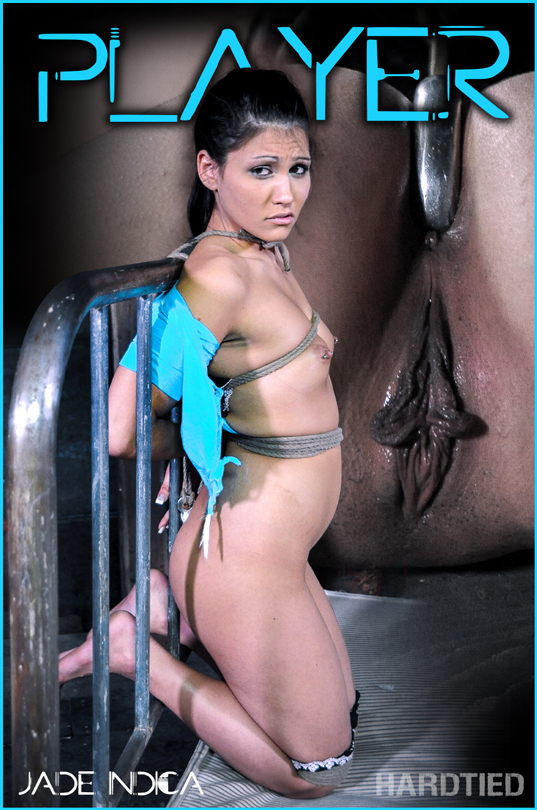 There's a point when working with a woman where it stops being work and it begins to be personal. That happened very early on with Jade Indica. She's a player and it shows. In the way she looks at him. The way she tells him that she missed his cock.

The pussy hook keeps her body taught. She wants him and he wants her. They kiss and slip each other some tongue like two people madly in love. Her bondage is the only way he feels comfortable getting so close.

He rolls a bed up in front of her and tosses her on top. He cock is rock hard for her and he takes her in each time he puts her in a new position. A new bondage scenario to get him turned on.
DEEP DEPTHS | Jade Indica
Aug 28, 2020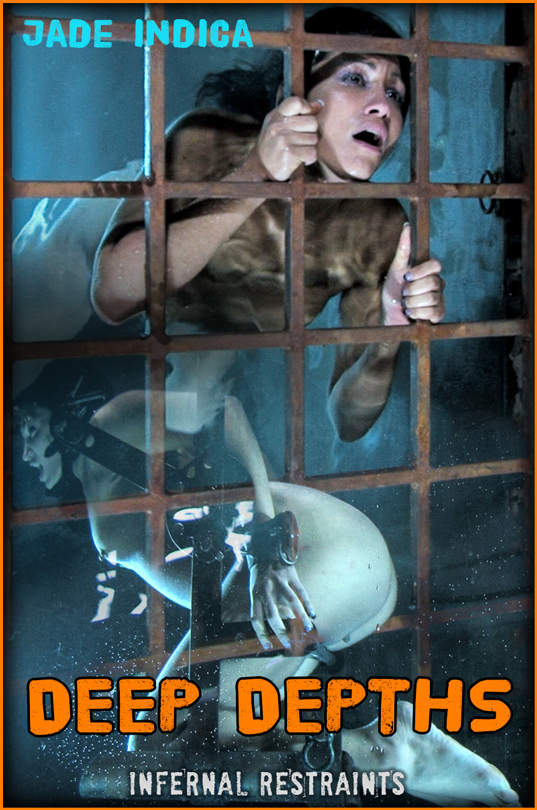 Jade is a special cunt. When you find one like this you do pull out all the stops and that's just what he does with Jade. She's stuck with her head in the box so that he can take advantage of her ass and pussy. Cane on the ass and cock in the pussy.

He wants to make her suck his cock, but she's more than willing. Eager in fact. Will that's just fine for him. He'll hit her to get make up for her willingness. It pays off... all over her face.

She's just too good. Locked in the metal shelf he fucks her face again. Then it's time for a little swim. She's lowered into the tank with no control over how deep she goes.
Sparks | Jade Indica | Claire Adams
Mar 30, 2011
Jade Indica practically volunteered for some electrical play with Claire Adams. She thought it would maybe involve a few stim pads or a violet wand. So when Claire decided to push a little shocker right up inside of her tight little ass the first few pops were quite a surprise. She adapted fast, though, and soon she was begging for more jolts to help her really enjoy her orgasms. Things look like they are getting better for her after that but anyone can tell they are about to get much worse when Claire begins to wrap her face in conductive copper wires.